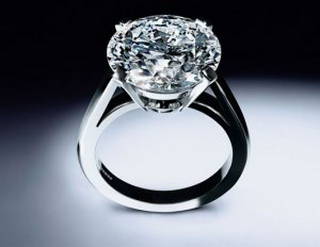 Berlian di cincin ini sangat mewah dan memiliki kilauan yang sangat sempurna. Sebuah batu berlian seberat 9 karat menjadikan cincin ini yang termahal didunia..Dengan kesempurnaannya itu pantaslah jika cincin ini dibandrol dengan harga fantastik
$1.83 million
...!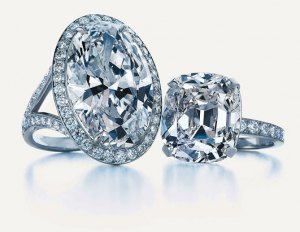 Apakah anda orang-orang yang royal dan menyukai hal-hal yang glamour??maka berlian Tiffany ini sangat cocok untuk anda. Cincin disebelah kiri terpasang sebuah berlian jenis oval 14,79 karat seharga
$ 1.46 million
dan cincin disebelah kanan terdapat berlian 12,3 karat berbentuk seperti bantal seharga
$800.000
!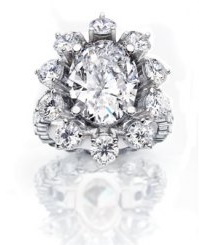 Cincin jenis berlian platinum ini adalah koleksi dari Rumah Perhiasan Elizabeth Taylor, Los Angeles. Ditengah cincin ini terdapat berlian oval 5,98 karat dan dikelilingi 3,96 karat berlian bulat sebanyak sepuluh buah, sehingga membentuk sebuah bunga. Siapkan dana sebesar
$1.3 million
untuk membawa pulang cincin ini.
4. Secret Kiss of the Rose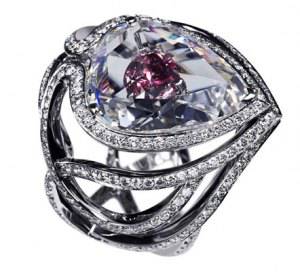 Bintang sepak bola David Beckham memakaikan cincin berlian ini kepada Victoria Beckham dipesta pernikahan mereka. Perhatikan cincin ini, ditengah terdapat belian berwarna merah jambu 0.8 karat yang dikelilingi oleh berlian putih 4,15 karat yang menjadikannya sangat mewah..Cincin cantik dapat ditebus dengan
$525,000
..!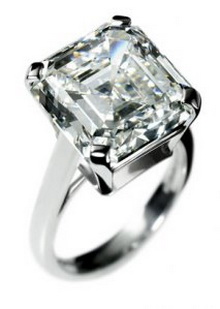 Cincin ini pertamakali dikembangkan pada tahun 1902, namun desaignnya saat itu belum sempurna. Pemenang Oscar Oscar Reese Witherspoon menggukakan cincin ini saat menikah dengan aktor Ryan Phillipe. Keindahan cincin ini dilengkapi dengan berlian 10,19 karat dan dijual dengan harga
$520.000
..!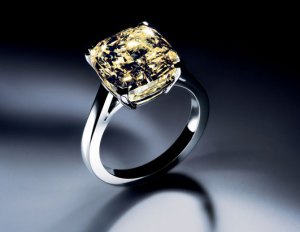 Cincin dengan berlian kuning ini merupakan koleksi yang sangat melankolis..Bintang baseball Johnny Damon, aktor Charlie Sheen dan Eddie Murphy memakai cincin ini saat pertunangan mereka, Dilengkapi dengan berlian 5,11 karat, cincin ini seharga
$400,000

sumber: http://jelajahunik.blogspot.com/2010/12/inilah-cincin-kawin-termahal-di-dunia.html